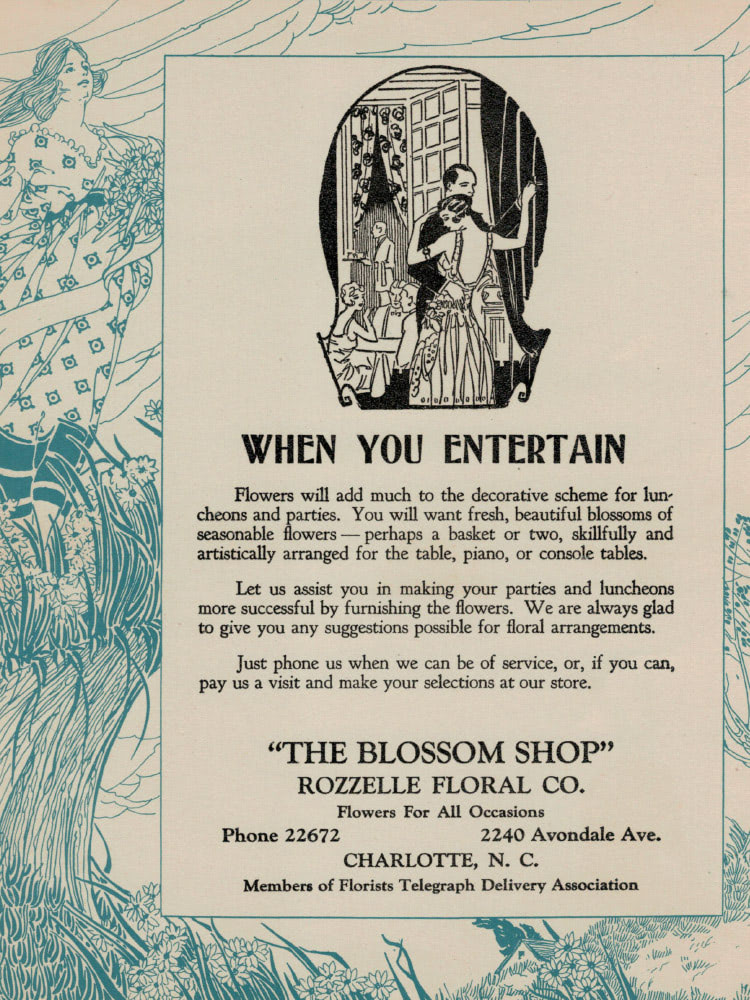 A Charlotte Institution
In 1929, The Blossom Shop opened on Avondale Avenue (now called Park Road) in Charlotte, NC. For over 90 years, The Blossom Shop has been Charlotte's florist. Serving second and third-generation families, The Blossom Shop is deeply entrenched in the Charlotte community and has built its business by providing quality customer service and quality flowers.
A thriving city and growing market, Charlotte is growing. We welcome the influx of people moving into the area, and we are ready to become their hometown florist, too. With beautiful, artistic designs with the highest quality flowers, The Blossom Shop can fit anyone's budget.
For over nine decades, The Blossom Shop has been providing creative and beautiful flower arrangements to the Charlotte community for all of their life events, and we are committed to continuing this tradition. The Blossom Shop is proud to serve the Charlotte community and looks forward to providing quality florals with exceptional customer service for many more decades to come.